Registrations are taken round the year.
Those who are interested for registration may
come to the school or can call the branch head.
School Timings ( Monday to Friday)
Summer-
Play Group and Pre-nursery - 9am to 12noon
Nursery and KG - 9am to 12:30pm
Winter –
Play Group and Pre-nursery - 9:30am to 12:30pm
Nursery and KG - 9:30am to 1:00pm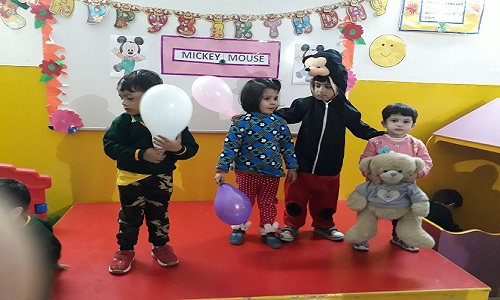 Parents Testimonials
A Wonderful, positive environment! We are so impressed at how well staff interact with the children and redirect unwanted behaviours in a positive way.Our daughter loves his teacher "Ankita Mam " the most in the school.She can recite innumerable rhymes either English or Hindi . She can count numbers of 30,aware of shapes,colours and also create anovel story which is really amazing.We have been very impressed.I highly recommend morals preschool to any parent who wants a well-balance environment for their child.
Parents Testimonials
For me Morals play school is my baby's first family .no other words to express my gratitude for the love n care they give a child.thank you so much Morals
Rashmi Bhan
Mother of Rudransh Bhan
Parents Testimonials
Best pre school n daycare in the locality where child's safety n security is their priority.Moreover they are working on the holistic development of the child.very satisfied as a parent.highly recomends morals to all parents